This year we have been very lucky that our family hasn't had many colds, but last it was a revolving door of snotty noses and coughing.
These are my favourite tips and products to get you through a toddler cold.
Use a plastic wipes container for used tissues. I take the lid off an empty plastic wipes container and keep it next to tissue box. This gives the kids a place to put the tissues in and I'm not picking so many up off the floor.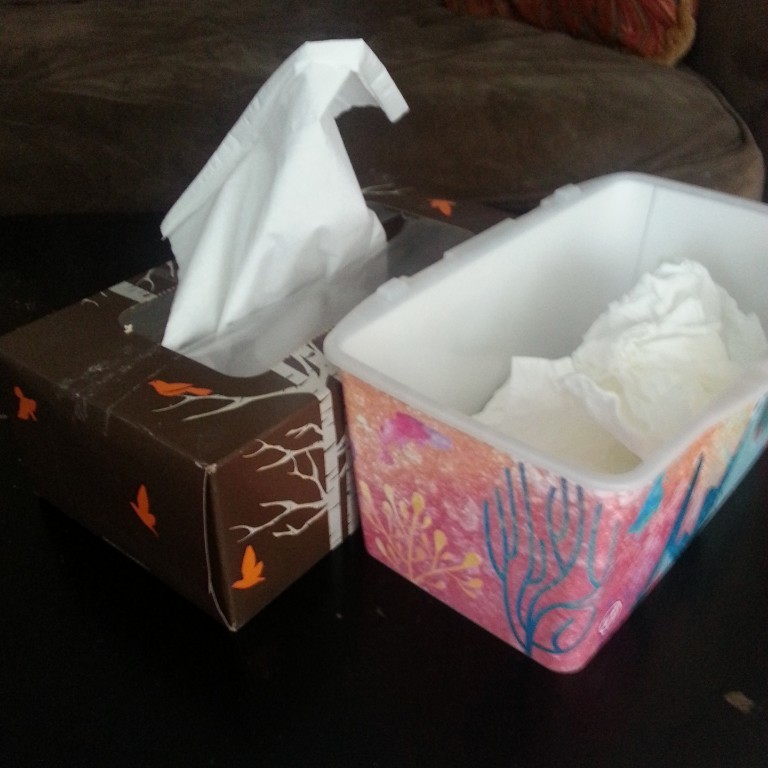 I love using a vapor plug at night to help the kids breath, also using personal vaporizer beside the bed to help with chest congestion.
A warm bath with Epsom salt and aromatherapy oil really seems to help the kids relax before bed or a nap. I like to add a handful of Epsom salt and 2 drops of high-quality lavender oil to the tub.
When my kids are sick they become the pickiest eaters, and sitting them down at the table to eat is a nightmare. Snacks that I know they always will eat are applesauce in the squeeze packets, drinkable yogurts, string cheese and granola bars. Dry cereal in snack cups or cut up fruit and of course little boxes of raisins.
I can't forget spending the day in their pajamas and snuggling while watching Netflix is also a great way for them to rest and get better.
Good luck and if you have a sick little one I hope they get better soon!