Teaching your preschool from home can be fun for both you and your child. It's a great way to help start that foundation for learning. As a stay at mom over the past couple of months, I have seen the desire to learn new things and more curiosity emerging from my son. With still a year to go before he officially starts school I sometimes feel he is missing out on learning and structure that preschool can provide for him.
That's why this September I have made the decision to homeschool preschool. We will follow a schedule most days that will be flexible to our life but encourages daily learning but incorporates our day to day activities. As a stay at mom with a home based part time job, I have daily responsibilities beyond my children and will still have to make time for that.
What to teach:

Creating a schedule
Our preschool learning days will be three structured days a week allowing us two days a week for getting out of the house, housework, grocery shopping, visiting Grandma or enrolling the kids in classes/activities.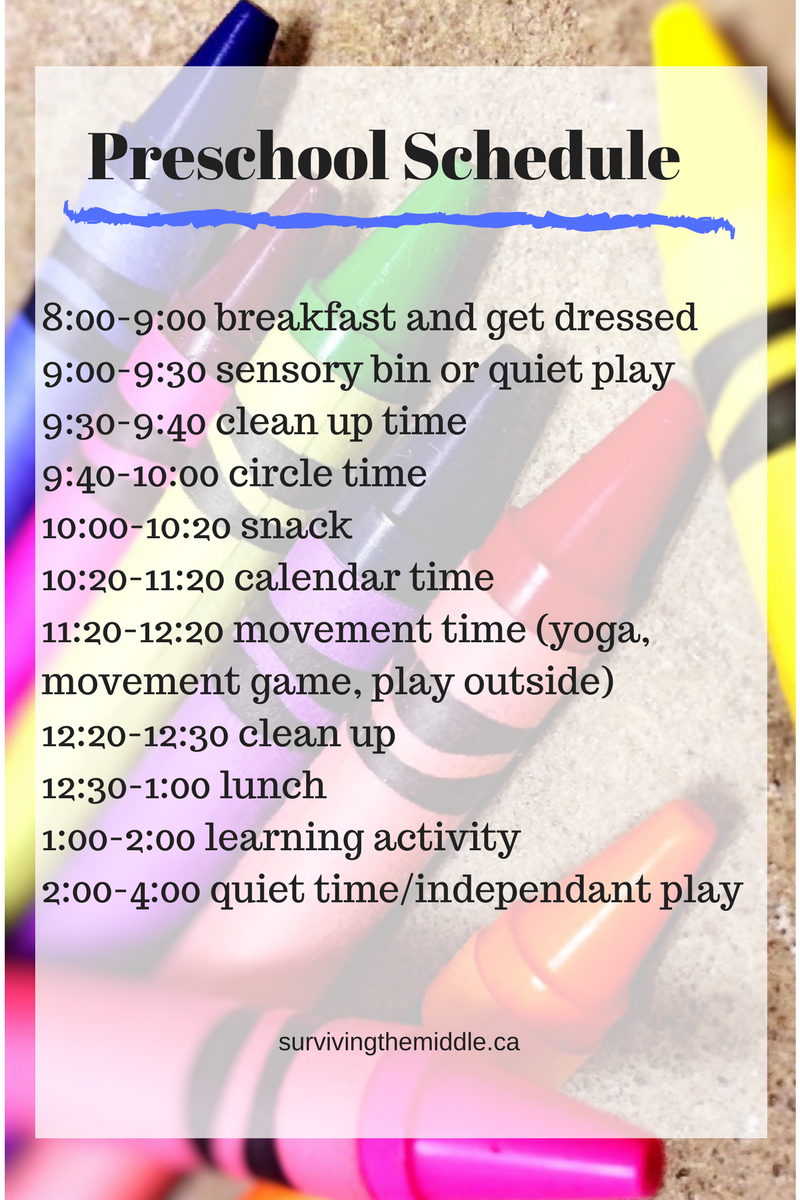 Setting up a classroom:
Our classroom will be our living room and basement, living room for learning basement for playing. Picking up teaching supplies can be as easy as visiting your local dollar store. Our Dollar Tree has tons of art supplies and educational resources for kids.
Also, Pinterest offers tons of printable for pretty much any subject you may need. From learning colours to tracing letters. Setting up your classroom does not need to be expensive.
Coming up with lesson plan can help with your daily lessons, easy ways to create a lesson plan is to create a theme for the month then create learning activities from that theme. For example, Septembers theme could be Apples & Family, letters to work on A, B, C, numbers to work on 1, 2, 3. The base your activities all month on your themes.
Home preschool learning doesn't have to be complicated and can be child led. There are so many resources available online to help you succeed.
Are you homeschooling your preschooler? What is your favorite learning resource?