**Affiliate links are in this post.** Recently my family added ABCmouse.com to our at home preschool curriculum. It has been a huge hit with my 3 and a half-year-old and my 2-year-old.
ABCmouse.com is an early learning resource for children 2-8, it can be accessed from a computer or a tablet, it is filled with fun learning activities. Great features like learning videos, colouring pages, read-a-along books. My kids loved that they can earn tickets by completing activities and purchase items for a virtual room or a virtual pet.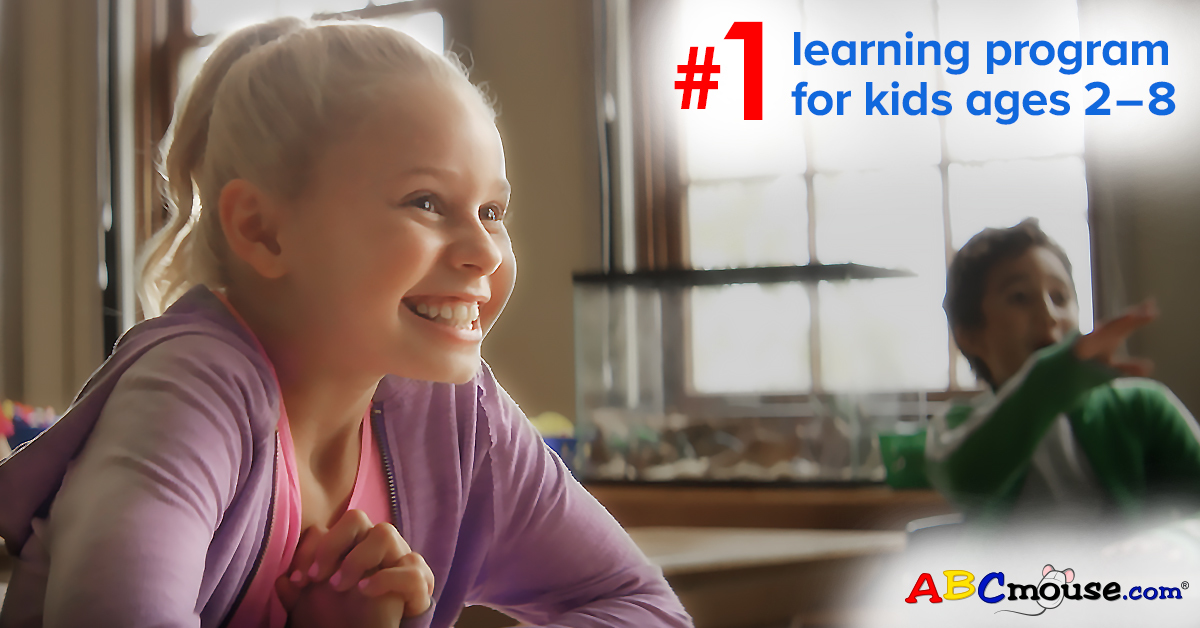 "ABCmouse.com is the leading online early education curriculum for parents, preschools and kindergartens in the United States and Canada.
This award-winning curriculum has been created in close collaboration with early childhood education experts and offers over 8,500 books, games, songs, puzzles, and art activities. Each with specific learning objectives in the subjects of reading, mathematics, beginning science, social studies, art, and music, to go along with over 850 complete lessons across all subjects.
To date, more than 10 million children ages 2-8 have completed more than 2 billion learning activities on ABCmouse.com at home, in classrooms, libraries, and other community institutions!
ABCmouse.com has recently launched their comprehensive second-grade curriculum designed to address the learning needs and interests of second-grade students with the goal of preparing them for the critical transition to the third grade."
ABCmouse.com
Where to Start:
Child Dashboard
The child dashboard is where you can access all of the learning material. It features a personalized learning path for your child's age, classroom, zoo, town map, and farm.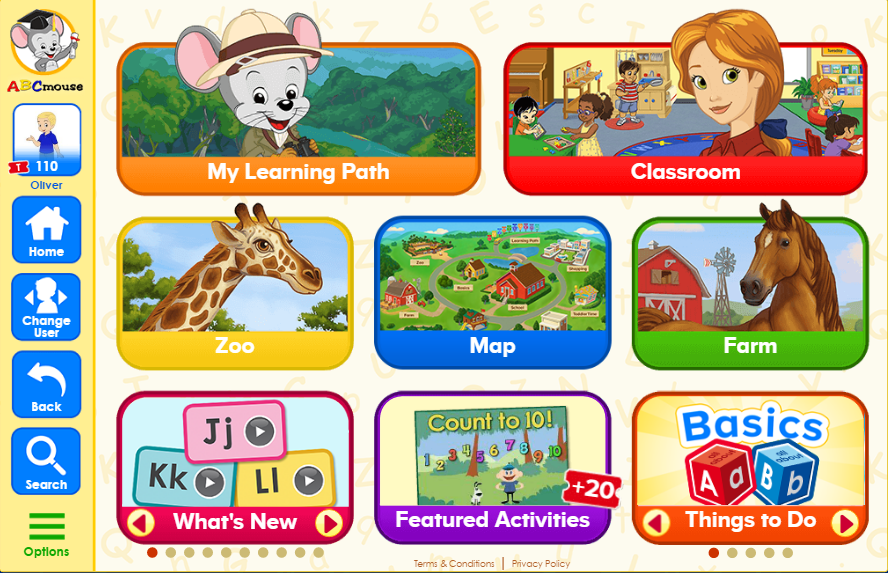 Learning Path
This is where your child follows along and complete lessons geared for their age. It starts out simple and increases as the child continues on.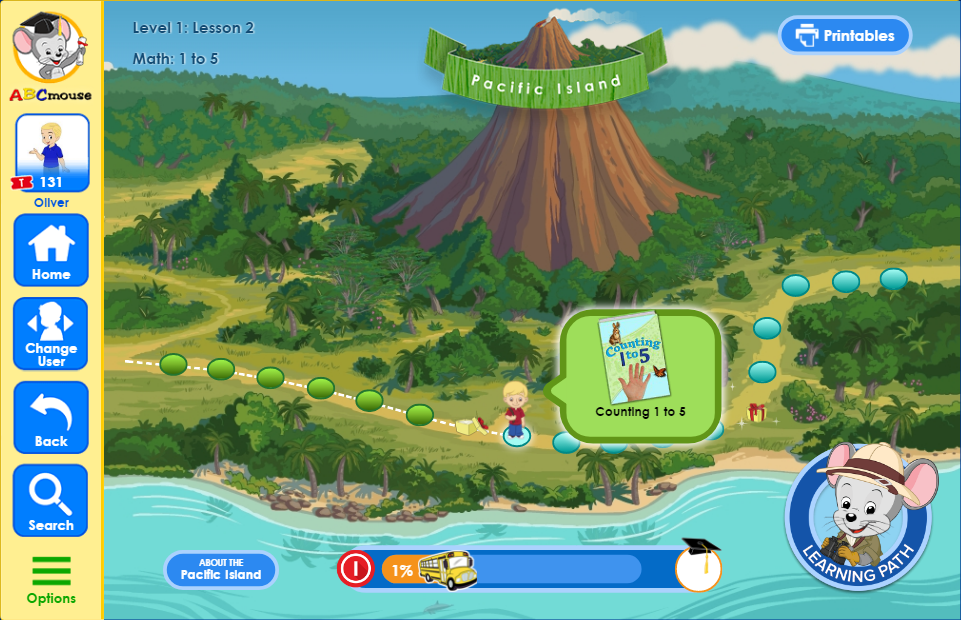 Classroom
Children can pick from topics such as reading, math, around the world, art, songs, books, puzzles, and games.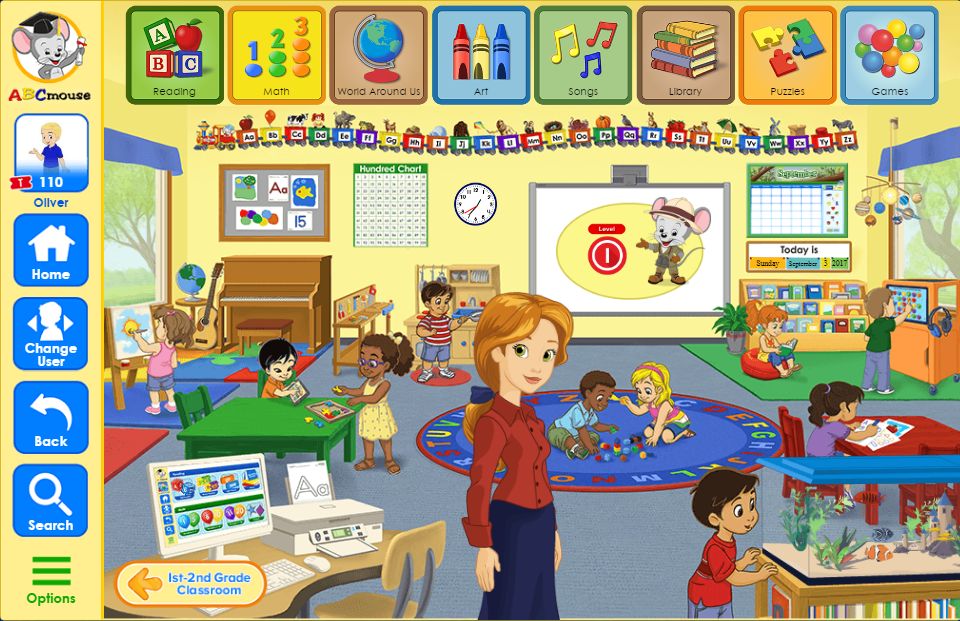 Map
The map is where your child can access their room and the shopping center.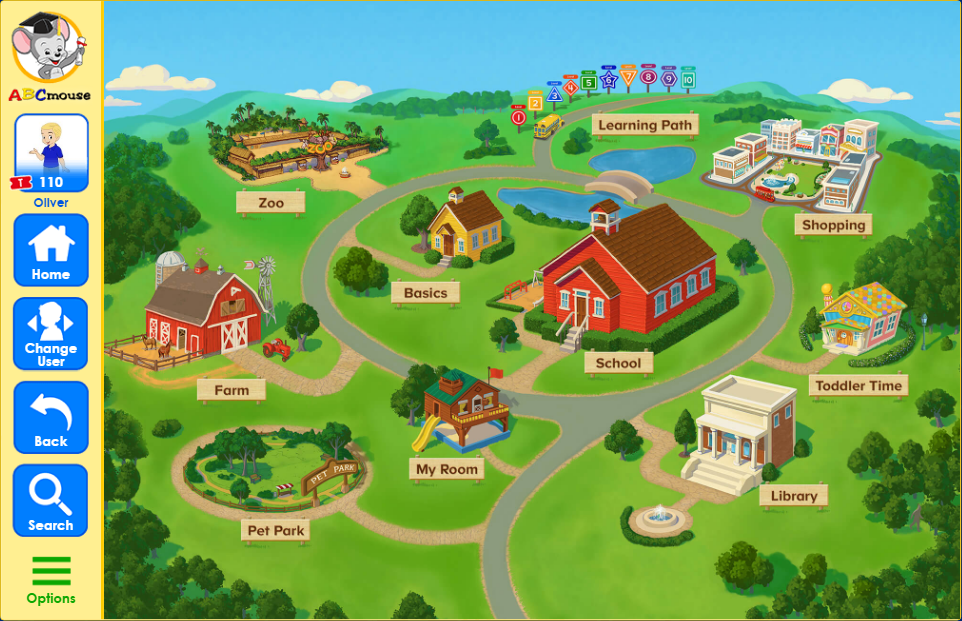 After using ABCmouse.com I would highly recommend not only to add to any homeschool curriculum but for additional activities for any child. I love this as an alternative type of screen time. I know my kids love watching streaming videos and playing games on a tablet, why not make it something educational.
ABCmouse.com is now offering 30 days free!