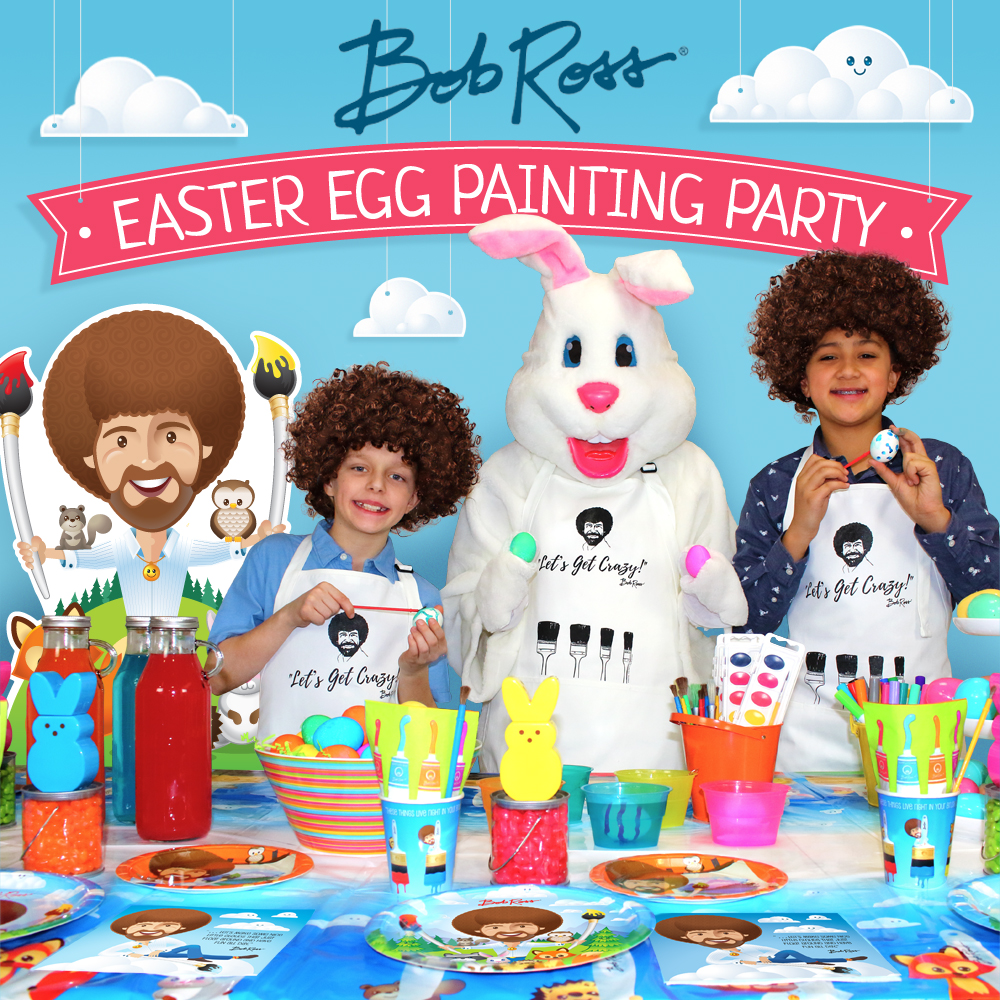 **This post contains affiliate links, and I will be compensated if you make a purchase after clicking on my links.
This is Easter why not do something a little different and host a Bob Ross Easter Egg painting party! Get creative with your Easter Egg masterpieces. inspired by Bob Ross.
Set up a fun painting station with all your painting supplies, don't forget your eggs! Find your favorite episode of Bod Ross on YouTube to inspire your party guest creations.
Don't forget to add some of these party essentials that can either assist with eating, decorating eggs, drinking or all the above. "Happy Little Tree" beverage napkins are made of 3 ply tissue and are there to mop up any happy little accident. The 9 oz. paper party cups, made to look like authentic paint cans, hold both hot and cold beverages.
This is a fun activity for all ages!
Paint a beautiful landscape or create fun traditional Easter Eggs. Either way, you will have lots of fun and make great memories!