This post contains affiliate links and I will be compensated if you make a purchase after clicking on my links. I was compensated for this post.
With July half over the stores are filling up with back to school supplies and clothes. This is such a great time to start thinking about back to school, 1. because you kids are driving you nuts already and 2. the best selection is out now.
Gymboree is our go to store in our house, not only for their large selection of clothes and sizes but for the quality. This years back to school selection is adorable, it is filled with all your basics plus cute collections for boys and girls.

Comic club line features cute clothes that sparkle, jewel tones, and metallics. I love this space-themed line, tops, and bottoms covered in stars, planets and all things space.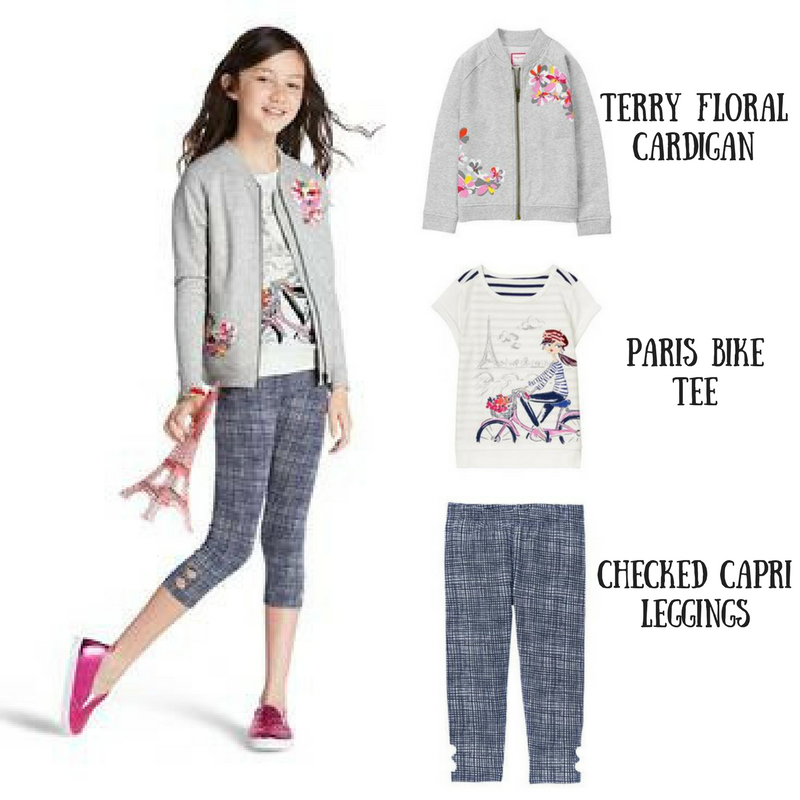 I m in love with the Eiffel Flowers! Bright florals, stripes and checked cover cute shirts and capris. This line features beautiful corals, soft pinks, and grays. I love the Paris themed images of the Eiffel Tower and Parisian street scenes.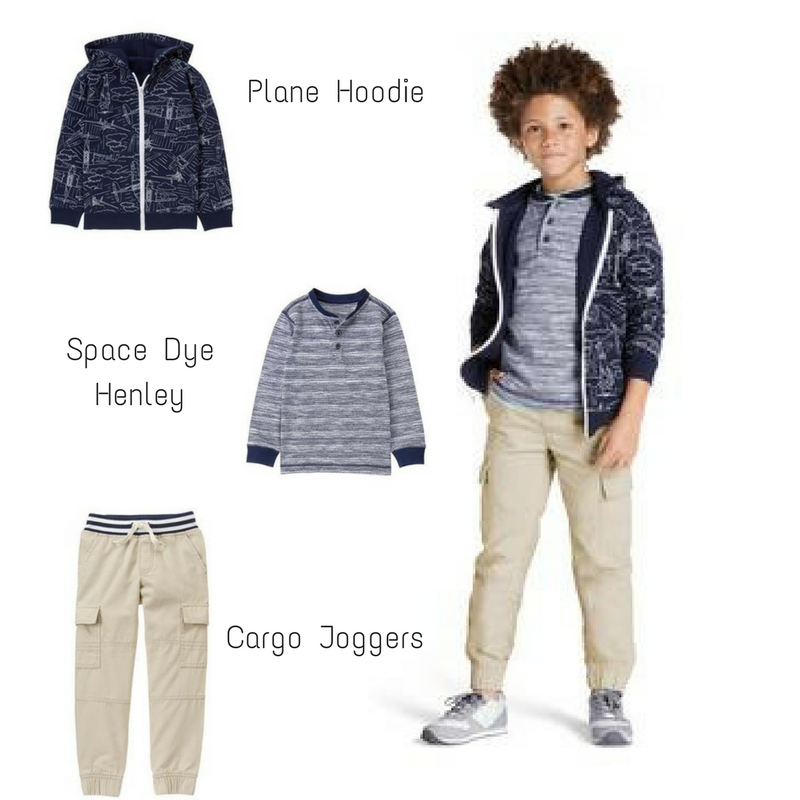 If your boy likes planes Sky Rider is the collection for you! Hoddies, tees, and jeans all featuring plane designs.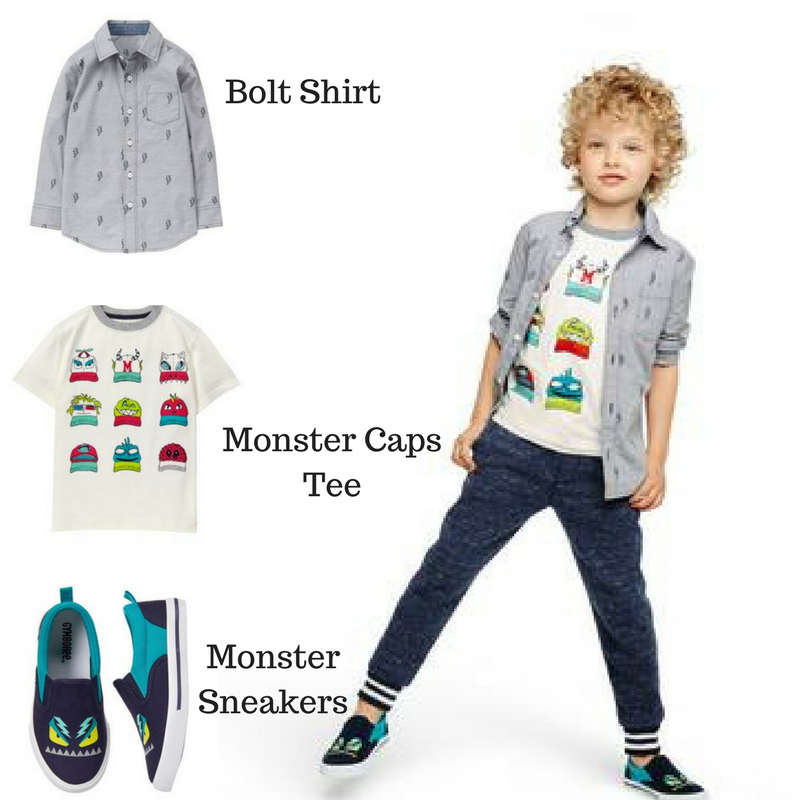 Cosmic Club for boys is all things space! Cute space monsters, planets and bolts cover this line! Comfy layers in soft grays and blues will make your boy feel out of this world!